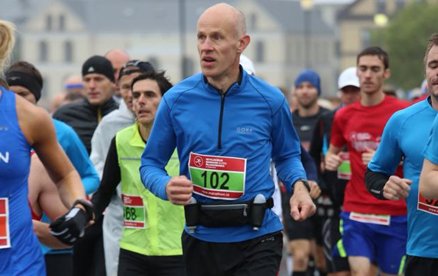 About Us
The Red Lion Group is a UK based charity in support of people who have had, or are considering J Pouch surgery.
The pouch support group was founded in 1994 by a group of patients and staff at St. Mark's Hospital in London and gained charitable status in 1997.
READ MORE
Why Join the
Red Lion Group?
Become a member to receive ROAR! newsletter twice a year and access ROAR! and the ROAR! archives on the website. Every spring we hold our annual Information Day event at St. Mark's Hospital which members can attend at a reduced rate.
Some quotes from Red Lion Group members.
"I have contacted many people from the contacts you sent me. A lot were just offering an ear and their own personal experience which has been invaluable with some great advice. It has been very helpful and nice to know that I'm not struggling alone. Which is how I've been feeling. Thanks for yours and the groups support" – Dan.
"Thank you – I did enjoy the session. I'd forgotten that in certain circles I am perfectly normal!" – Zoom Forum attendee.
"It is so helpful to have the Red Lion Group for support and advice. I consider myself incredibly lucky to have my pouch and my local consultant and surgeon has been amazing. At times though I feel that local support is quite limited as I don't believe there are many pouchees in and around Gloucestershire. Many thanks again for your kind support and advice" – RLG member
SIGN UP
PAY ANNUAL SUBS
Membership
Become a member of the Red Lion Pouch Support Group and receive additional benefits including priority and discounted attendance at the annual Information Day hosted at St. Mark's Hospital and receive printed copy and online access to ROAR! and the ROAR! archives.
RLG membership gives you access to a wide community of pouchees and potential pouchees and their families and friends; allowing the sharing of pouch-related experiences and tips to help in your day to day pouch management. Membership costs £10 (£5 for hardship cases, and free for under 16s) per year. Please click below to sign up as a member.
Sign Up
PAY ANNUAL SUBS
What's New
Stay up-to-date with all of our latest news, events and stories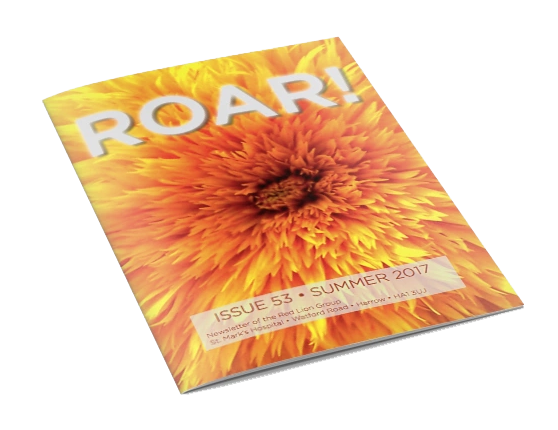 ROAR! Magazine
We publish a magazine called Roar! two or three times a year and meet once a year at an Information Day to hear guest speakers and take part in group seminars covering topics of interest to pouch owners and prospective pouch owners.
Only members have access to the latest edition of ROAR! and the ROAR! archives. Please contact us to request the password.
LATEST EDITION
ROAR ARCHIVE
Resources
Explore our videos and other media